intensive course of Serbian language and culture
Summer School
jezik, ljudi, umetnost, istorija, tradicija, hrana, muzika, zabava
Where?
Sremska Mitrovica
Vojvodina, Srbija
Admission
early by June 30
late by July 29
Serbonika's Summer School is a 15-day long immersion course combining tourism and gastronomy with language, culture, art, music and history lessons. It includes Serbian language lessons held every day Monday to Friday in a classroom, plus culture classes: creative workshops, music and traditional dancing lessons, visits to museums and other institutions, excursions, restaurants.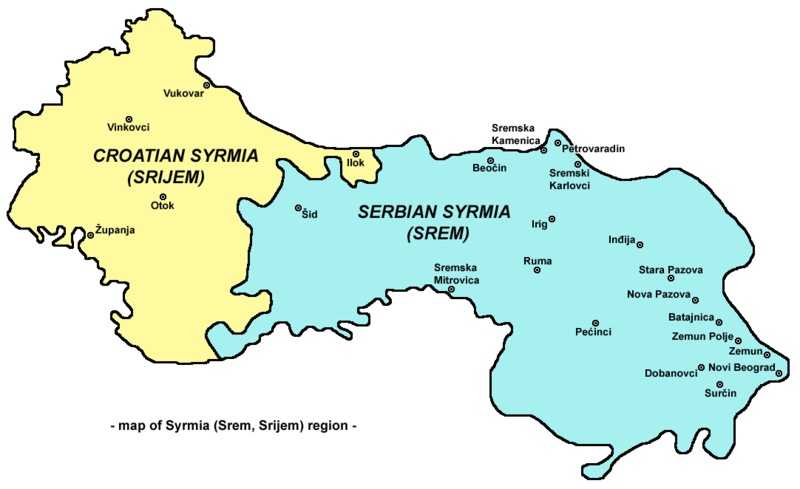 Sremska Mitrovica is the administrative and cultural center of the Srem district. Syrmia is a region devided between Serbia (Srem) and Croatia (Srijem), on the border with Bosnia.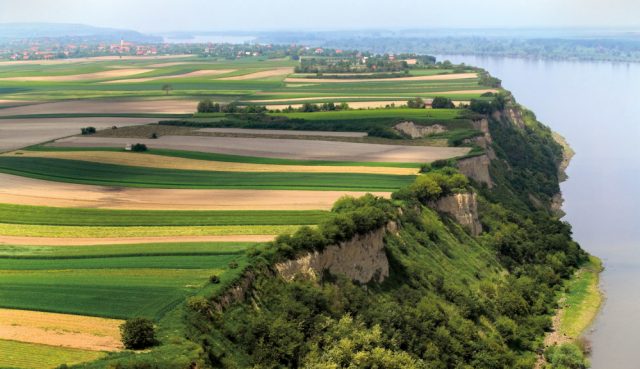 Srem is a fertile plain land in Northern Serbia, between the Fruška Gora mountain, the Danube and Sava rivers, on the border with Croatia and Bosnia.
Photo by Dragoljub Zamurović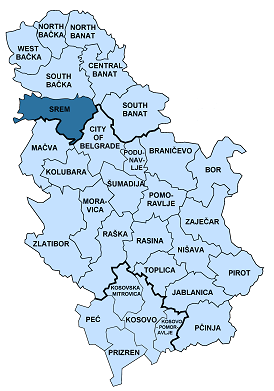 SUMMER SCHOOL INTENSIVE  COURSE PROGRAM
The Summer School consists of language lessons with afternoon and weekend activities. It's aimed to make you speak Serbian and use the language in daily interactions with confidence. The activities will put you in situations to interact with the Serbs in Serbian, and the Serbian language lessons will prepare you for these interactions.
The program includes guided visits to museums, restaurants, parks, the Sava beach, fieldtrips, and home activities at the Jelić family house, cooking, grilling, or just hanging out.
You will study Serbian in a small group (up to 8 or 10 students) so you can be actively involved all the time and get personal approach.
Attention!    We can only accept a small number of people and the program is very personal: you will be our guest.
The Serbonika Summer Course is ideal for you if you're at a B1 level and above in Serbian: you've been learning Serbian for some time and are familiar with the most important grammar rules and vocabulary. If you're still at an A level, join our mini-groups and get ready for the summer school in time!
Here you can watch a video that will show you how our Serbian Summer School was in 2021. Or you can read all details and transcript of the video on our blog.
This unique Serbian Summer School immersion program includes:

Welcoming party on Sunday, before the lessons start, when we socialize informally and get to know each other over food and drinks
3 hours (4 school classes) of classroom language lessons 5 days a week, from Monday to Friday
2 hours of afternoon activities (visits to archeological sites, museums, library, gallery, conversations, workshops, dancing and music lessons)
teaching materials, information booklets, refreshments in classroom (water, coffee, tea)
full access to the Serbonika learning platform for one month before the summer school starts
assistance with finding accommodation and getting around the town, at your request
a welcome and transfer from the bus or train station in Sremska Mitrovica to your accommodation, at your request
2 excursions with lunch at a restaurant: Fruška Gora mountain, Petrovaradin, Sremski Karlovci, Morović, Šid.
Serbian hospitality that continues informally in the extracurricular activities
Finishing party with live music, with guitars and drinks
Certificate of completion
Pricing and Admission
2-week course: 14-28 August 2022
reservation: by July 29, 2022
regular price: €1,119 *
20% discount for early reservations by June 30, 2022.
Discounted price: €895 *
* The price includes full Serbian Summer School immersion program with two excursions.
Not included in the course price:
accommodation
daily meals
visa (if necessary)
personal expenses
optional fieldtrips
travelling to and from Sremska Mitrovica
Transfer from the airport available at your request, price €40.
SREMSKA MITROVICA
Sremska Mitrovica is a small town in the North Serbia, the capital of the Srem district. It was a major city in Ancient Rome named Sirmium.
It's located at the Sava River, near the Croatian and Bosnian border, by the Fruška Gora Mountain. An hour by bus or train to Belgrade and an hour by bus to Novi Sad.
Prices are very convenient: full meals at about €5, you can get anywhere by taxi at €2 or 3, etc.
A perfect place for immersion in the Serbian culture and Serbian life. Watch a video of the city.
Sremska Mitrovica at David's Been Here.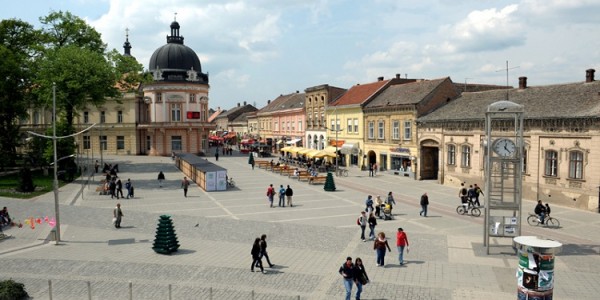 ACCOMODATION
The Summer School daily activities and lessons are the city center. There are different options for renting apartments. You can find your own accommodation at Airbnb or Booking.
We'll gladly help with accomodation if you want us to.
Places we recommend:
Apartments near the center
Apartman Marija (two bedrooms)
Both apartments are fully equipped, with a king bed, bathroom, clean towels and bedding, kitchen, washing machine.
Zanoni B&B (different options)
All rooms have a bathroom and a coffe and tea machine. There is no kitchen, except for barbicue in the backyard.
Accommodation at the very center
Angelina apartmani (two studios)
Apartments are fully equipped, with a king bed, bathroom, clean towels and bedding, kitchen, washing machine.
Centro Apartments (many different rooms)
Apartments are fully equipped, with a king bed, bathroom, clean towels and bedding. There is a small shared kitchen and a washing machine you can use.
BOOK IN TIME
Sremska Mitrovica is a small city. The best accomodation, the nicest appartments and rooms will quickly be occupied. Reserve your room as soon as possible!
Places are very limited. At this point, 50% of the summer school capacity is already filled in. Apply in time!
the registration form
Serbonika Summer School 2022
In case the form doesn't work for any reason, please apply directly by answering the questions in an email sent to magdalena (at) serbonika.com – thank you!