Learn Serbian effectively.
"Discover the most effective method to learn the Serbian language."
Learn Serbian at Serbonika
Whatever reason for learning Serbian you might have, at Serbonika you'll learn real-life Serbian in a fun and engaging way. You can practice reading, listening, writing and speaking: all aspects of language learning.
And the sooner you start learning, the sooner you'll start laughing with your friends, or amazing your in-laws!
So why wait? Start now!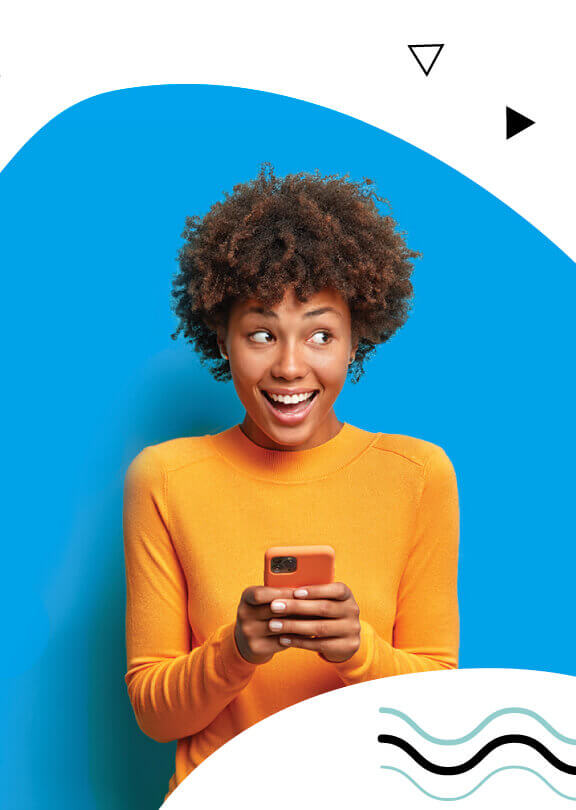 Top-performing teachers
Our teachers are professionals, trained to teach you in an engaging way.
They are all mentored by our head teacher.
A top-noch learning platform
A brilliant Serbian language platform available 24/7.
Always know what to do next and easily pick up where you left.
immerse yourself into Serbian
Plenty of interactive content, real-life conversations and native-speaker recordings.
So learning is never boring!
Real-time support
A vivid community looking forward to help you learn Serbian!
Video Lessons
with high-quality lectures make Serbian easy to understand and remember
Audio Recordings
of native speaker speech so you can perfect your pronunciation
Exercises and Quizzes
to reinforce what you learned and motivate you to learn more
Live Online Support
helping you with the course and sending feedback when needed 
Serbonika's Founder and Course Creator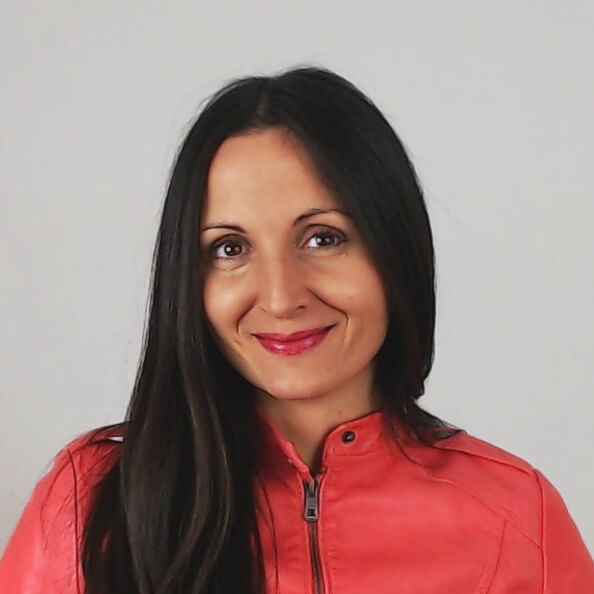 Magdalena Petrović Jelić
Has helped hundreds of students master Serbian or Croatian
Being a professional Serbian language teacher, I've also learned about 15 foreign languages to different extents. I'm native Serbian (trained to speak Croatian, too), fluent in English, Greek, Italian and Spanish, and I'm currently struggling with German at an inspiring B1 level.
While I don't know everything about linguistics, I definitely know A LOT about learning languages and – especially, about learning Serbian as a foreign language.
My mission is to break down the Serbian language structure for you in order to help you learn my language smoothly and effectively. Serbonika's  Serbian language courses provide all you need to learn in order to sharpen your picture and make it crystal clear.
How to learn Serbian at Serbonika?
At Serbonika you'll find a rich and growing selection of digital materials organized in units with lessons, dialogues, interactive exercises, quizzes and vocabulary flashcards.
Beginner Courses
Even if you're a complete beginner, you will easily learn Serbian: Serbonika will take you from zero to fluency.
Lessons Plans
Units are carefully organized to follow one after the other. You can safely follow the plan and track progress.
Free Style
You can choose what to do first, you can jump ahead or repeat the activities you'd completed.
Progress Tracking
Serbonika follows your steps so you can easily pick up where you left off at the activities you've marked complete.
Personal Feedback
Ask questions in the Facebook group and get personal feedback directly from fellow students and teachers.
More Help
You need more explanations or you'd like more exercises? Just ask: we're building Serbonika for you!
Carefully planned and structured, but easily adaptable to your individual needs, Serbonika provides you with:
Clear structure
Serbonika is built according to the specific structure of the Serbian language, and takes into account your need for communication, understanding and practice.
The platform combines different methods into short courses. The courses and the lessons build one onto another. For the best results, simply follow the sequence of the explanations and exercises.
Made by Expert
Designed by, and under supervision of, a highly experienced Serbian language teacher and a polyglot with 20 years of teaching and learning languages.
Created after analyzing and testing dozens of language-teaching methods, the method has been tested, used and approved by teachers, polyglots, translators and other people. It has successfully taught hundreds of students.
Real life Serbian
Study materials are full of real-life samples so you can speak with confidence in the real world. You will study the language and culture side by side, so you're ready for travel, family, friends, or work.
Completing unit after unit and course by course, you will understand and learn more. When you start speaking real life Serbian, you will feel as an accomplished and successful learner.
Have you already tried to learn Serbian?
If you failed before, it's not your fault. That's probably because the program you tried pushes in too much grammar and not enough practice and real-life usage of this grammar.
Or maybe you know many words, but you feel you're not understanding how the Serbian language works? That's probably because you've learned many words, but you don't understand the structure – or grammar.
But you know what? Learning Serbian is actually easy!
What you need is an ideal combination of grammar lessons and vocabulary, with abundant exercises, texts and dialogues, and all that in the perfect sequence.
That's exactly what you get at Serbonika.
All you need to learn Serbian online! Serbonika covers all aspects of foreign language learning: pronunciation, vocabulary, speaking, writing, grammar, exercises, quizzes, and culture.
Free-style rhythm
As you learn Serbian online, the platform allows you to study at a speed you're comfortable with. You can follow the plan, or jump ahead, or redo tasks if you please.
Linking concepts
You will learn not only the vocabulary, but also concepts of connecting  words to convey meaning, and integrate them in your spoken Serbian. That is, grammar.
Natural dialogues
Includes examples of natural dialogues, recorded at both natural and slow speed, with exercises that will train you for your future conversations in Serbian.
Constant support
At Serbonika, no question is left unanswered. Everything is explained and you're never left in doubt. It is our mission to help you learn Serbian online.
Even more, Serbonika will grow with you!
As our premium member, you can even ask the materials and exercises to brush up a topic you need. You can help us shape Serbonika according to your needs – and to the benefit of all Serbian learners.
Start Learning Today
The sooner you start learning Serbian, the sooner you'll be able to understand your friends and talk to them in Serbian.
A Serbian Language School and a Teacher You Can Trust
"At Serbonika, you're never left alone. I am here to offer help and support whenever you need. I appreciate your questions, because they help me improve and grow Serbonika. Because I want you to love, learn, and love learning Serbian." — Magdalena Petrović Jelić
I've tried many platforms for different languages, and this one is brilliant. It's very easy to use, informative and fun. It keeps me interested and motivated to learn more. I love how quizzes and exercises make me think and use what I've learned.
This is a superbly designed and user-friendly online platform replete with lessons and videos. There are exquisite grammar explanations and materials for a learning experience of the highest quality.
Create a free account and learn basic Serbian. No credit card needed! Try a mini-group or book your first trial lesson with no obligations.