You Are Invited to Serbonika's
Big Online Birthday Party
Serbian Language Workshops
Chatting and playing games to Learn Serbian
will you join us for a serbian cup of coffee?
Idemo na kafu?
Kada?  Subota 2. jul 2022.
Gde?  BEOGRAD – More details soon
Nivoi?  A1-C2 – all levels welcome
Cena?  FREE (except your bill at the cafe)
Serbonika's teachers are inviting you "na srpsku kafu" in Belgrade. Let's meet and talk in Serbian! By the Serbian "idemo na kafu" etiquette, you can drink whatever you want.
Please apply through the form so we can host you at the right table according to your level, and organize the right number of tables.
Vidimo se u Beogradu!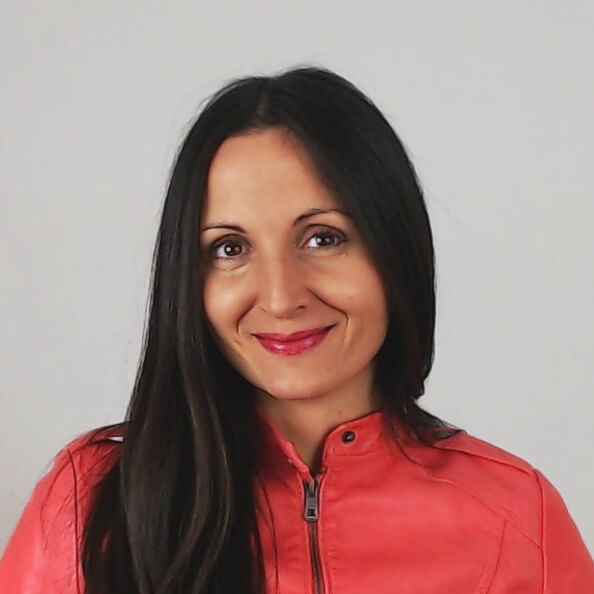 Magdalena Petrović Jelić
Has helped hundreds of students master Serbian
» As a professional Serbian teacher, I've learned about 15 foreign languages to a different extent. I'm native Serbian (trained to speak Croatian, too), fluent in English, Greek, Italian and Spanish, and I'm learning German and Russian at the moment.
» While I don't know everything about linguistics, I definitely know A LOT about learning languages and – especially, about learning Serbian as a foreign language. «
Join me LIVE in the Serbian language workshops and group lessons!
We'll learn Serbian and play games,  or simply speak Serbian, talk about the Serbian language, life and culture in Serbia.
Make sure to have a headset and Skype installed on your device. Stable internet connection is necessary for online lessons and workshops.
Leave me your best email address for communication.
A1 – Beginner (understands very little or nothing of the language)
A2 – Elementary (understands basic Serbian phrases and grammar)
B1 – Intermediate (understands main points of conversation about most common situations)
B2 – Upper Intermediate – (can communicate about basic and abstract topics)
C1/C2 – Proficient Language User, communicates with native speakers with little obstacles
Terms & Conditions
If you are in Europe, that's afternoon. If you are in the States, I'll probably see you in the morning.
Workshop duration is as listed.
But not strictly. I reserve the right to enjoy the conversation and stay longer. You are free to leave any time.
Once the maximum places are taken, no more people can be added.
Minimum attendance is listed for each event.
If the minimum attendance criterion is not met, I may decide to postpone the workshop.
All written or recorded materials remain intellectual property of the Host.
During Serbonika's live lessons and Serbian language workshops, various records may be created. All the materials written or recorded may be used by Host to help others learn Serbian online or offline. Participants are allowed, and encouraged to use the materials obtained for their personal needs. Changing the materials and commercial use are strictly prohibited.
Cancelation policy: 24 hours in advance.
If you are unable to attend, send us a note minimum 48 hours in advance. Otherwise, the spot is taken and you will be fully charged – no refunds. You can however pass your ticket to a friend.
No rude behavior will be tolerated.
If you behave in a way that is unpleasant or offensive to some of the other participants, the Host may exclude you from the event.
Slow connection excluded.
If the quality of your internet connection disrupts the quality of the Event significantly, the Host may exclude you from the event without notice. You may try to rejoin the Event from another device or with another connection.
By registering for a Serbian language workshop, live lesson or a group course, you confirm that you have read and agree to these Terms and Conditions.
New series of Serbian Language Workshops
Prolećne pričaonice
Join us for a sequence of Serbian language workshops! We talk about timely topics and play games in Serbian. "Pričaonica" is a Serbian language workshop on Zoom.
Levels: A2-C2
IN PREPARATION
May 2022
BEST Beginner Serbian Package
Online mini-Group Course
A1.1 – A1.2
Online: Skype
DURATION:  24 lessons per level
Learn Serbian in a small group in an professional-led setting.
The package includes:
24 live sessions with a teacher, two lessons per week;
homework with personal feedback,
3 months of full access to the platform,
email support between lessons,
meeting with study partners in your own arrangement.
LIMITED: no more than 5 STUDENTS
Mondays and Thursdays
Elementary Serbian Course
A2 Course
Join a speaking group of learners who have already completed the A1 level.
Online: Skype
Mondays and Thursdays
Intermediate Serbian Course
B1 course
Join a speaking group of fellow learners who have completed the A2 level.
Online: Skype
PAST WORKSHOPS: Decembar 2021
4 HOLIDAY WORKSHOPS
"Praznične pričaonice"
4 free serbian language workshops
A2-B1
Speak Serbian with teachers and fellow learners in an interactive and fun workshop setting.
TIME: Wednesdays, 3 pm CET
DURATION:  6 sessions, 45-min 
LIMITED: No more than 12 seats
Our 3 teachers will moderate 3 rooms with max 4 participants each.
SESSIONS AND TOPICS:
 –  Dec/8 Praznična kupovina: pričamo o poklonima i pravimo spisak za kupovinu
 –  Dec/15 Najlepše želje: pišemo spisak želja, pravimo čestitke za prijatelje i rođake. Kako želja postaje cilj i kako da  je ostvarimo
 –  Dec/22  Praznična trpeza: pričamo o hrani i delimo recepte za specijalitete
 –  Dec/29  Doček Nove godine: pripreme i planovi za doček, različiti običaji u različitim zemljama
Decembar 2021. 
4 HOLIDAY WORKSHOPS "Praznične pričaonice"
March 11, 2021  –  5 PM CET   
Speaking to Learn Serbian
Serbian language Workshop
A1
Practice your speaking and listening skills together with fellow Serbian learners. Learn new words and practice using them in real-life conversation. Get instruction and immediate feedback from your teacher.
 Student Testimonials: 
"Puno hvala. Baš dobro je bilo :)" – Iveta
"Hvala puno za čas!" – Gabriela
"Hvala mnogo!" – Quaneesha
"Perfect!" – Jonathan
March 18 –  5 PM CET
Intermediate Serbian Speaking
serbian language Workshop
A2/B1
At this level, speaking and listening are even more fun. We'll introduce ourselves and chat a little bit first. Then we'll have a text to read and topic to discuss. You will learn many new words, get encouragement and instruction, and possibly meet a study partner.
Online: Skype
LIMITED: 6 SEATS 
Minimum attendance: 2
March 22 –  5 PM CET
"Glagolići" – Introduction to Verbal Aspect and Verb Formation
Serbian grammar workshop
A1-A2
One of the trickiest segments of the Serbian language will be exposed gradually in this Serbian grammar workshop. You will also get a chance to speak a bit and give examples, but also ask questions you might have.
Online: Skype
LIMITED: 6 SEATS 
Minimum attendance: 4
29. mart 2021. –  15h 
Razgovori na srpskom
radionica za napredne nivoe
B2-C1
Dobro došli na radionicu za napredni nivo! Razgovaraćemo o raznim temama. Cilj je da obogatimo vaše mogućnosti izražavanja i da naučimo mnogo novih reči. Jedva čekam da počnemo!
Online: Skype
OGRANIČENO: 6 MESTA
March 31 –  5 PM CET
Speaking to Learn Serbian
serbian language Workshop
A1/A2
Practice your speaking and listening skills together with fellow Serbian learners. Learn new words and practice using them in real-life conversation. Get instruction and immediate feedback from your teacher. Meet friends!
Thank you Magdalena, that helped a lot. My troubles in Serbian break down to building bigger vocabulary, speaking more, and learning to hear the language. This was good! – Steve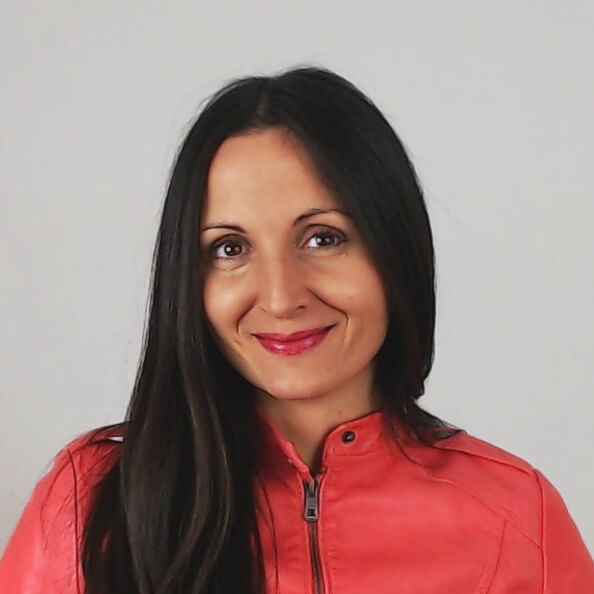 Do you have a question? Send us a message! My team and I will do our best to help.