Serbonika's Serbian Teachers
Choose your Serbian teacher from our team, book a lesson and let's speak Serbian right away!
Magdalena Petrović Jelić
Serbonika's Founder and Course Creator
A Serbian language teacher, an entrepreneur and a polyglot. A mother and a relentless storyteller.

Learned about 15 foreign languages to various extent. Taught languages since 2004. Born and raised as Serbian ekavian, trained to use Croatian ijekavian when needed. Fluent in English, Greek, Italian, Spanish, can use French, learning German and Russian.
On a mission to create the best web space for learning and teaching Serbian.
Teaches: Serbian Language
Fluent in: English, Greek, Italian, Spanish
Familiar with: French, German, Russian
Smiljana Rakonjac
Serbonika's Serbian Language Teacher
PhD student of American literature at the Adam Mickiewicz University in Poland, writing her theses and learning Polish
"A bookworm and a movie buff" is how she described herself. Teaching and learning languages is her passion. She is most interested in language history and the origin of words. She loves writing and dreams of living by the sea.
Apart from Serbian, which is her native language, she speak English, French and a little bit of Polish. 
Teaches: Serbian language
Fluent in: English, French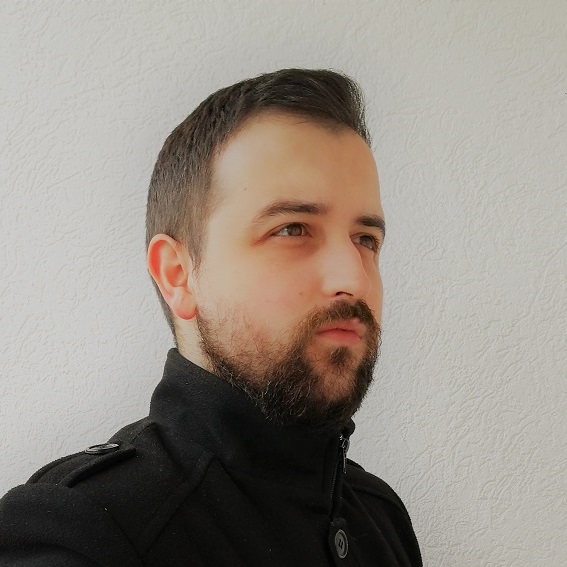 Vladimir Jakovljević
Serbonika's Serbian Language Teacher
Graduate professor of Norwegian with a master's degree in Serbian as a foreign language
˝My motivation for teaching Serbian is to present the Serbian culture to other people, because cultural treasures are transmitted through language˝, Vladimir says. In his classes you will gradually adopt the Serbian language through communication, and also learn about the Serbian culture and tradition.
A great patriot and photography lover, he publishes lovely images of Serbia, Serbian nature and architecture, on his Instagram page.
Vladimir also enjoys learning languages. He's a proficient English and Norwegian speaker, understands Macedonian, Spanish and Swedish, and is familiar with French.
Lessons unavailable at the moment
Fluent in: Norwegian, English
Familiar with: Swedish, Spanish, Macedonian, French
Get Access to All Courses
Unlock the full potential of Serbonika: get more lessons to learn more Serbian!