Serbian Language Summer School
The 1st Summer School of Serbian Language and Culture in Sremska Mitrovica with Serbonika, September 2021
Those were two life-changing weeks! Our Serbian Language Summer School was an intense experience for everyone involved. A big package of different activities with one goal: study the Serbian language and use it for learning about culture and life. Was that fun? Was it difficult? Was it inspiring? Find out from our students! Read on and see how we spent the Serbonika's 1st Summer school of the Serbian language and culture.
Acknowledgements / Zahvalnica
We are so thankful to all of you who helped us realize our first Serbian Language Summer School.
Jako smo zahvalni svima vama koji ste pomogli u ostvarenju naše prve Letnje škole srpskog jezika.
Najpre mnogo, mnogo hvala našim učenicima i gostima: Varja, Kasja, Katinka i Jugo, Džen i Džon, Brus, Mustafa i Andžej. Bez vas se ova letnja škola nikada ne bi desila!
Puno hvala našim prijateljima, kolegama i institucijama na divnoj saradnji, podršci i pomoći. Bez vas ne bismo mogli da organizujemo ovako kvalitetan program! Svojom predusretljivošću su nas zadužili:
Would you like to come this year? See the details apply to our Serbian Summer School in Belgrade!
Jedva čekamo da vas upoznamo! We're looking forward to meeting you!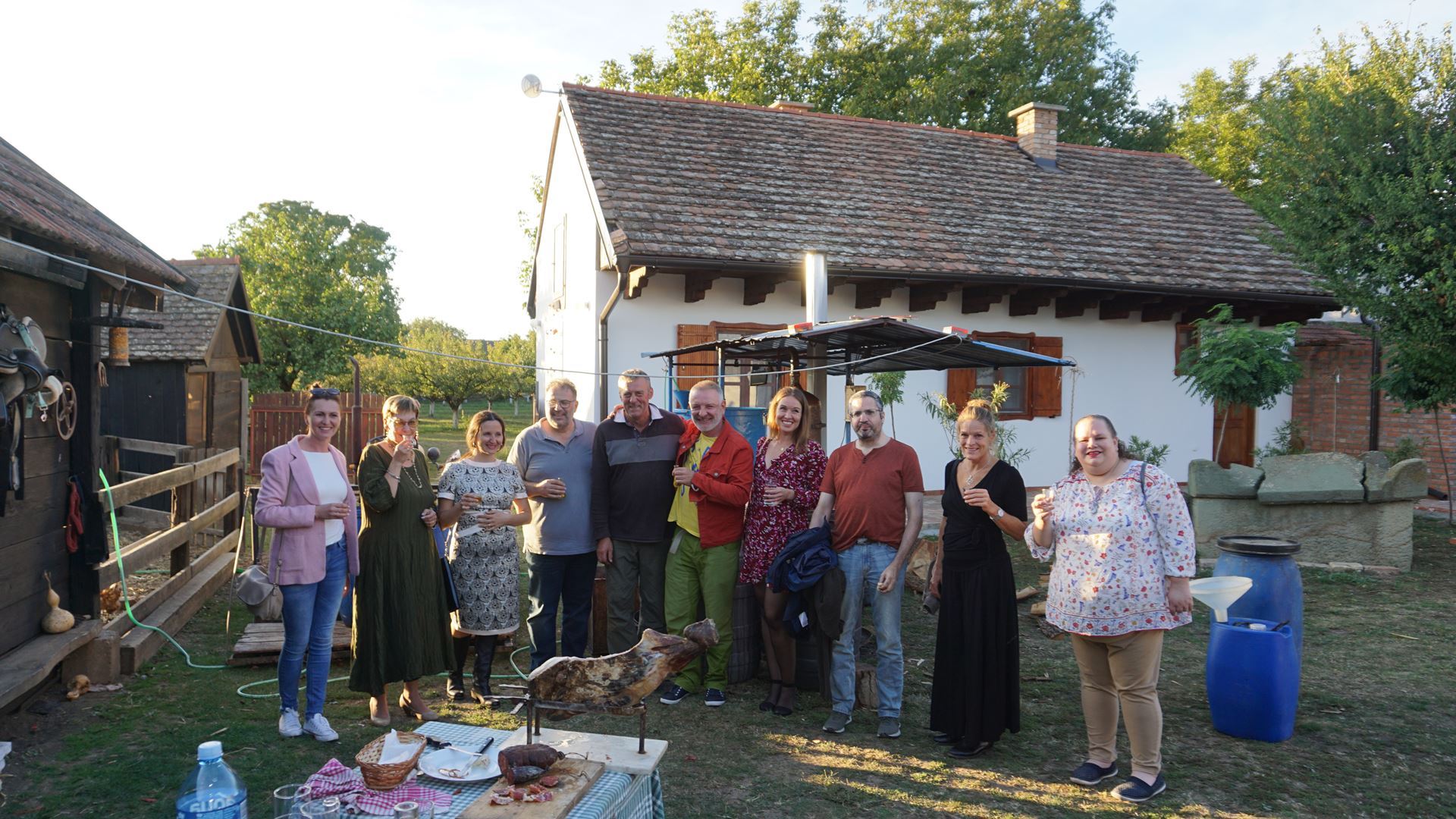 Veče na salašu na kraju Letnje škole srpskog jezika
An evening at a salaš in the end of our Serbian language summer school
   Bliži se kraj naše Letnje škole srpskog jezika…

  The end of our Serbian Language Summer School is near…
Andžej: Hteo bih nešto da kažem, samo tri reči: hvala, hvala, hvala.

Andrzej: I would like to say something, just three words: thank you, thank you, thank you.

Ali ako želite, mogu da kažem više. Fali mi puno puno reči da mogu da opišem kako smo mi srećni, kako smo mi zadovoljni, kako ova škola, vaša škola, vi ste vrhunski.
But if you want, I can say more. I miss a lot of words to describe how happy we are, how satisfied we are, how this school, your school, you are top-notch.

Mustafa: Ne, naša škola.
Mustafa: No, our school.

Andžej: To je prvenstvo sveta po mom mišljenju.
Andrzej: That's championship of the world, in my opinion.

Vi ste vrlo srdačni, dobri ljudi, najbolji ljudi. Mi smo svi zahvalni, zadovoljni.
You are very warmhearted, good people, the best people. We are all grateful, satisfied.

Škola je, nisam nikada video školu kao što vi imate. To je škola, to je život, to je društvo, to je sve, sve moguće.
The school is, I have never seen a school like you have. That's school, that's life, that's company, it includes everything, everything possible.

Ja nisam nikada mislio da je to moguće u ovom vremenu na svetu. Kod vas to je moguće. Tako da cenimo to vrlo visoko.

I've never thought that's possible at this time in this world. With you, that's possible. And we appreciate that very much.

Magdalena: To je moguće samo zato što ste svi vi toliko divni. Samo zato.

Magdalena: That's possible only because all of you are so wonderful. Only because of that.

Andžej: Nisam završio, nisam završio, ne možete da…

Andrzej: I've not finished, I've not finished, you can't…

Magdalena: Nemam reč, nemam još uvek reč.

Magdalena: I'm not allowed to speak, not yet.

Andžej: Za kraj hteo bih da kažem da nadam se, nadamo se, da možemo da se vidimo u budućnosti nekad, ali sad moramo da odlazimo…

Andrzej: In the end, I would like to say that I hope, we hope, that we can see each other in the future sometimes, but now we must go…

I tako, još jednom, tri reči: hvala, hvala, hvala.

Again, three words: thank you, thank you, thank you.

Magdalena, mislim da…

Mustafa: Magdalena, ako počneš… Pričaj, pričaj!

Magdalena: Ja sam ove dve nedelje jako puno pričala, a sad sam ostala bez teksta. Sad sam ostala bez teksta, stvarno. Ganuli ste me, ganuta sam.

Magdalena, I think that…

Mustafa: Magdalena, if you start… Speak, speak!

Magdalena:I talked so much in these two weeks, and now I am speechless. Now I am speechless, really. You moved me, I am touched.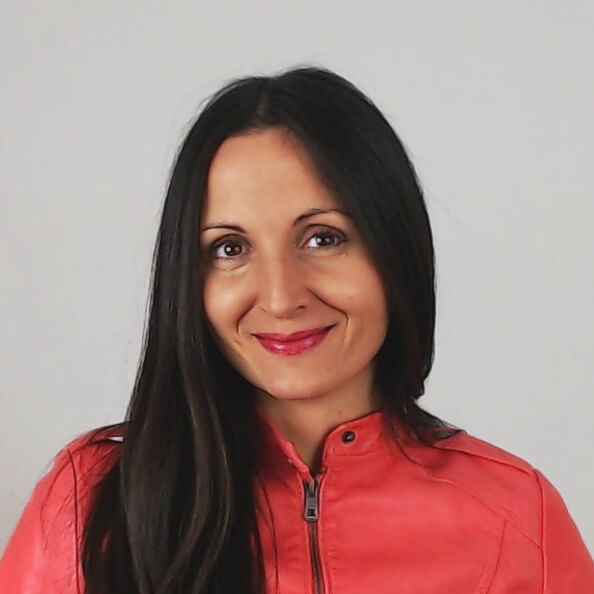 Serbonika
Najbolja metoda za učenje srpskog jezika
The best method to learn Serbian
The sooner you start learning, the sooner you'll start talking. Take action now!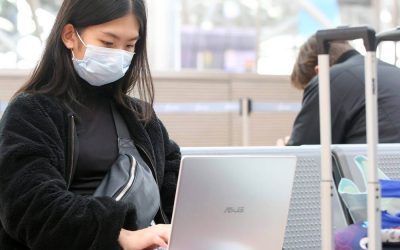 First cases of Corona virus in Serbia, isolation measures and distance learning as a brilliant solution for Quarantine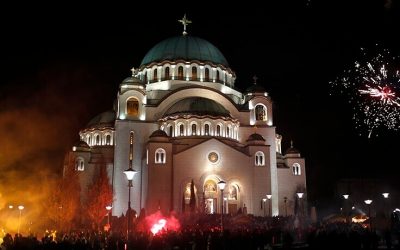 Preparations for the Serbian Orthodox Christmas, related holidays, Serbian Christmas Eve, Christmas tree, typical food… All about Serbian Christmas traditions today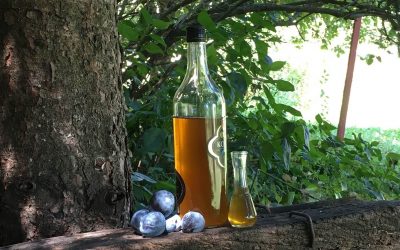 All about the Serbian moonshine: How to make Slivovitz, plum brandy, 11 more even better fruit brandies made in Serbia, and the special glass rakija is served in.