The verb moći is irregular in the present tense (mogu, možeš, može, možemo, možete, mogu). But it's past participle is similar to three other verbs: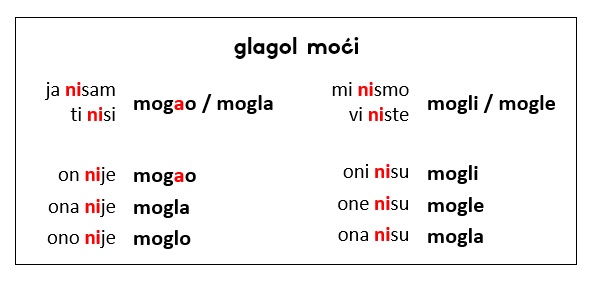 Ja sam mogao juče da dođem. I could come yesterday.
Oni više nisu mogli da jedu. They couldn't eat any more.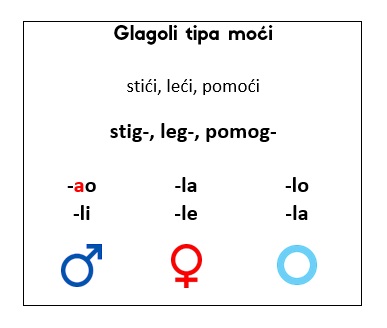 Pažnja! In the present tense these are –gnem: stignem, legnem, pomognem, whereas moći is irregluar: mogu, možeš…
Naši prijatelji su juče stigli s mora. Kad stignu s mora, donesu poklone. Our friends arrived from the sea yesterday. When they arrive from the sea, they bring presents.
Mi obično legnemo u deset. Juče smo legli kasnije. We usually go to bed at 10. Yesterday we went to bed later.
Kolega mi je pomogao da završim. Kada mi on pomogne, brže završim. My colleague helped me finish. When he helps me, I finish faster.