Most motion verbs ending in –ći follow the same pattern in the past tense: their participle ends in –šao, it has the phantom A in masculine singular and L in all the other forms.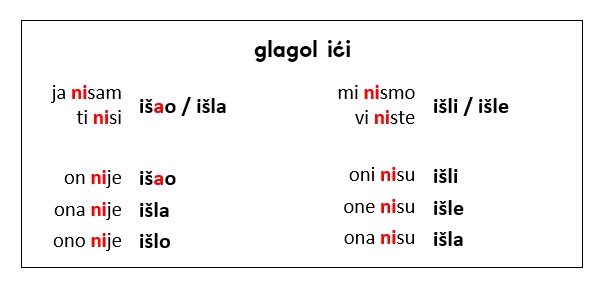 Ja sam išao na posao u ponedeljak. I went to work on Monday.
Ana nije išla na posao. Anna didn't go to work.