How to find an excellent Serbian language teacher
Do you get the impression that the number of Serbian language teachers and tutors has flooded the internet? I certainly do. In that wide variety, how can you find and recognize a good Serbian teacher? Not an easy task, I must admit.
Can a native speaker of Serbian be a Serbian language teacher? Probably, to a degree. Can any language teacher that speaks Serbian teach you the Serbian language? Certainly, to a degree. I'm sure you can learn a lot from them.
But in this article I want to explain how you can find an excellent Serbian teacher.
Have you tried finding a good Serbian teacher, and decided it was a difficult quest? I'm with you. Choosing a great teacher for yourself means finding that perfect mentor that will work with you, feel you and guide you.
Some might think that any native Serbian speaker can teach you. Or someone might have told you that they are graduated Serbian teachers, or graduated foreign language teachers. Well, I have some (maybe surprising) facts to share with you.
3 Surprising Facts about Serbian Language Teachers
1) Serbs that are translators or language teachers are not necessarily great Serbian teachers.
Most Serbian teachers you'll find online are actually English language teachers that speak Serbian as their mother tongue.
However, the Serbian language has a specific structure that is very different from English, or Italian, or other languages (except most Slavic languages). To say the least, its two main peculiar traits that require special treatment are:
That's why a different methodology is needed for teaching Serbian successfully – a methodology that teachers of other languages not necessarily know.
2) However, it's of great help if your Serbian language teacher has had an experience of learning foreign languages.
The experience of learning foreign languages is extremely valuable for the teacher. They must remember the struggle of the beginner level: and it's indeed hard when you're trying to formulate sentences in a language you don't know yet. I'd say that every foreign language teacher should start a new language every few years, simply to remind themselves what it looks like and appreciate the beginner's struggle.
If your teacher can use the languages you both know in order to help you understand Serbian, that's just awesome. But pay attention to limit the use of those languages in class – unless you and your teacher both agree that your lessons include chatting about languages and general knowledge of languages, as well as learning Serbian.
3) Even a Serbian language teacher degree is not a proof that one can teach Serbian to foreigners.
Most Serbian language teachers are actually taught to teach Serbian class to the Serbian children. They often carry the weight of grammar-centered teaching and a purist approach to the language. That is of no help to a foreigner learning their first words and sentences in Serbian. Too much grammar won't help you learn how to speak Serbian as a foreign language.
A solution?
An ideal Serbian language teacher should be educated in how to teach Serbian as a foreign language. They could have learned that on their own, through years of teaching and testing, or at an education program.
A masters program for teaching Serbian as a foreign language appeared only in 2015 at the Belgrade University. There were no such programs before, so we are making progress in this direction. Every year we'll have more and more teachers educated to teach Serbian as L2. Our teachers are all highly educated and trained for this, and they teach Serbian in mini groups at Serbonika.
But then we face the inevitable question: Seasoned teacher's experience, or novice teacher's enthusiasm? 
Ideally, you want to learn with someone who proved they can teach Serbian with success: someone who's taken a number of foreign students beyond the A level. As in any profession, the more experienced you get, the more efficient you should get. That's why a seasoned and successful language teacher's hour must be more expensive than the novice one's.
On the other hand, the beginner's zeal and enthusiasm is enchanting! Novice teachers with proven study material and a good mentor can be an excellent choice.
Young Serbian teachers often encounter a lack of good books and materials for teaching Serbian. Truth is, most books and materials out there are far from good enough. That's why I decided I have to write my own courses in the first place. Serbonika offers a clear structure and a recommended study plan that was built and polished throughout many years of teaching Serbian.  All our students use that plan with their teachers.
How to recognize a great Serbian language teacher in class?
A good Serbian language teacher knows balance between speaking and grammar.
A good Serbian teacher must find an ideal ratio of teaching grammar, vocabulary and conversation. Most people learn Serbian to talk to their friends and family. Some of them only want to learn "conversation". However, grammar is very important for the Serbian language. You must learn it piece by piece and practice using it little by little from the very beginning. Otherwise, you will never be able to make or understand complex sentences, and will never reach an intermediate or higher level. That's why the conversational methods like Berlitz can never work for Serbian beyond the beginner level.
An excellent Serbian language teacher has grammar-and-vocabulary-aware conversation skills.
The best Serbian language teachers are trained to speak to each student in a way they can understand. From very basic sentences, to complex explanations. Paraphrasing, reformulating and explaining the same thing in various different ways, is the most valuable skill a teacher should work on.
When the teacher's speech takes into account your knowledge, you will be surprised to see how much Serbian you can actually understand from the very first lessons.
Every Serbian language teacher must practice tolerance.
Even if their ears cringe from the mistakes you make (because we language teachers are bewitched to correct mistakes), your Serbian teacher must know what to correct and which mistakes to ignore at a given stage. They should be patient and tolerant enough to let you think through and finish your sentence, like a good mother to her child – even if your grammar is completely broken.
In class, you must feel free to make mistakes and practice. And let's face it: you will make lots and lots of mistakes – even at an advanced level! That's expected and that's what you must do.
But you too need patience and tolerance: learning Serbian, or any new language, takes a couple of years – that's the norm. Apologies to all the polyglots that sell miraculous methods, but learning a language quickly is just impossible. They are twisting the definition of "fluency" by narrowing it down to the fluent A1 level.
How will you find your Serbian language teacher?
With all the above in mind, choose an educated teacher that seems determined to support and guide you in your path to mastering Serbian. Book a lesson, and listen to your heart. Because the contact with your teacher is personal. With every step further in your Serbian learning endeavor, with every hour you spend together, with every email you exchange, you will be becoming friends.
That's why it's important that you two can get along and like each other. He or she can be an excellent teacher, but if your personalities collide, you will probably fail to make an impactful student-teacher relationship.
When you do find that perfect match in a teacher, book a regular time-slot in your calendar. Be there for your lesson, rain or shine. Learning is a continuous process and it should become a habit built into your weekly schedule. Only then will your relationship with the teacher propel your learning, you will both enjoy the process and achieve great results.
Practicing with your teacher, in combination with the materials from the Serbonika's platform, is a great method to ensure success.  And I truly hope that you will find your soul-mate teacher.
Being a Serbian teacher myself, I can say that there is no greater feeling for a teacher than taking a student from scratch to a discussion about globalization and human rights in a couple of years. My heart fills with joy and pride every time, as I watch the same feelings glow on my student's face.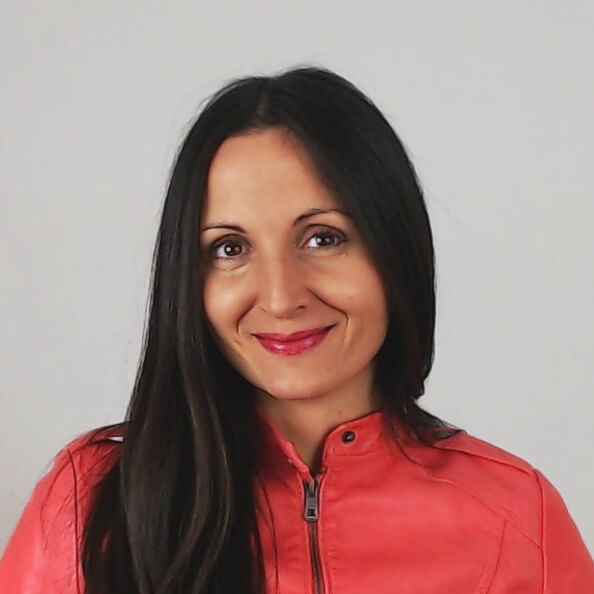 Serbonika
Najbolja metoda za učenje srpskog jezika
The best method to learn Serbian
The sooner you start learning, the sooner you'll start talking. Take action now!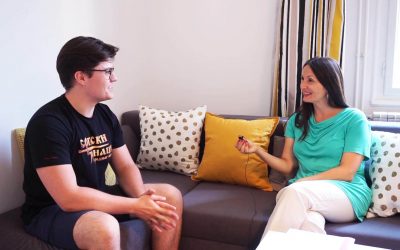 The core principles of my teaching and my method, and all about teaching and learning Serbian as a foreigner, revealed in this interview with Michael of the English Podcast in Serbia.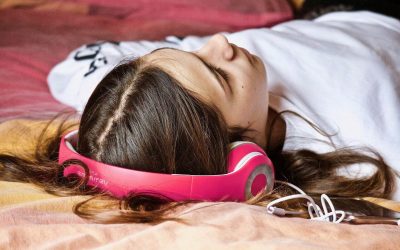 Serbian language podcast for practicing your listening skills and enriching vocabulary. Find inspiration from other foreigners who speak fluent Serbian. Listen to fascinating stories about why and how they mastered the Serbian language.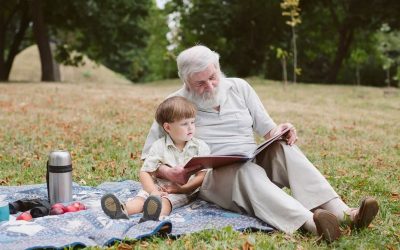 Serbian verbal aspect explained in detail. Tips for recognizing the two aspects with examples, so you can finally understand the most boggling feature of the Serbian language