Serbian House Vocabulary
Kuća
Would you like to learn some words to describe your house in the Serbian language? Here you'll find all Serbian house vocabulary in one page, with native speaker audio files. In the end you'll find a fun quiz to test how well you know places around a house.
House and home in Serbian: Fun Facts
If you speak a Slavic language, like Russian, you know that dom means house. But in Serbian, the word for house is kuća, and dom means home.
But it's a little bit mixed up part of the Serbian house vocabulary.
Here's why. "I'm going home" in Serbian sounds "Idem kući", but in south Serbia they'll say "Dom si idem", and in Croatian "Idem doma".
Also, housewife is called domaćica, and your Serbian host is domaćin.
I hope you write your domaći zadatak (home work) regularyl!
Home made food is the best: domaća hrana.
Now let's move on to the words that describe particular parts of our homes.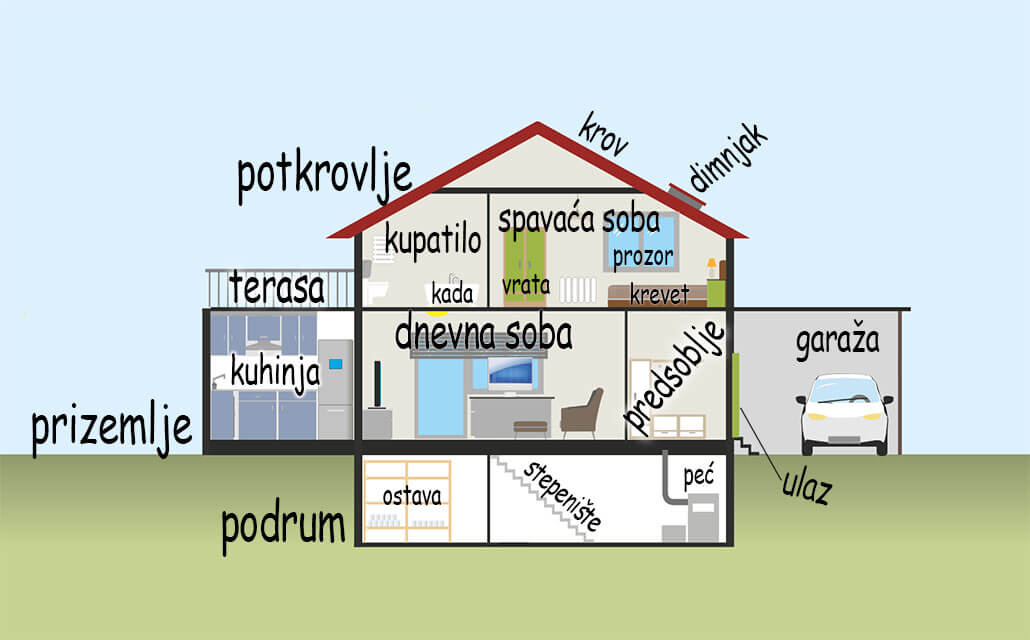 Serbian house vocabulary: parts of the house
Read the word and click on the play icon to listen to the native speaker and practice pronunciation.
potkrovlje
attic
prizemlje
ground fl.
podrum
basement
ostava
pantry
prvi sprat
first floor
drugi sprat
second fl.
krov
roof
dimnjak
chimney
Serbian house vocabulary: rooms
We have two words for a room in Serbian: soba and prostorija. The two words are similar, but distinct. Prostorija is actually a wider notion and includes soba.
Soba includes living room, bedroom, working room or home office. Prostorija includes kitchen, corridor, bathroom, anteroom and every soba too.
Let's learn all the rooms in a house – sve prostorije u kući:
predsoblje
anteroom
dnevna soba
living room
spavaća soba
bedroom
radna soba
workroom
kuhinja
kitchen
kupatilo
bathroom
hodnik
corridor
Serbian house vocabulary: in a room
There are many thins we have in our rooms. We'll list the basic ones here. For all the furniture and other room details, and also to learn how to use these words in proper sentences, refer to the course Moj dom (My Home).
zid
wall
pod
floor
plafon
ceiling
luster
chandelier
sijalica
lightbulb
prozor
window
vrata
door
prag
doorstep
peć
furnace
radijator
radiator
Serbian house vocabulary: outside the house
Here are some important things we have outside our houses. Read along!
dvorište
yard
terasa
terrace
garaža
garage
stepenik
step
stepenište
staircase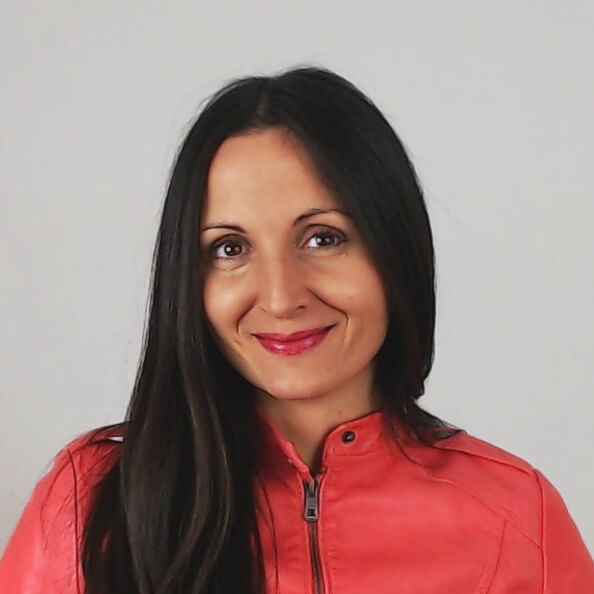 Test your house!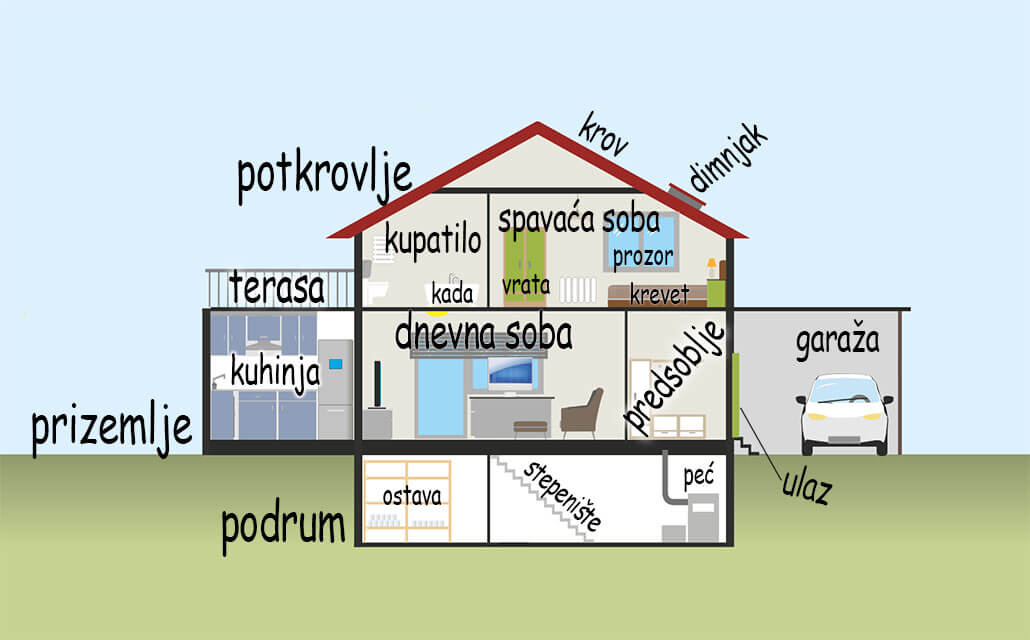 This simple quiz will show you how many Serbian rooms you have actually learned.
How to use house vocabulary in Serbian sentences?
If you liked this lesson, come on inside Serbonika's courses and learn a lot more! Train to make correct Serbian sentences with our new Vocabulary course "My Home".
Serbonika
Najbolja metoda za učenje srpskog jezika
The best method to learn Serbian
The sooner you start learning, the sooner you'll start talking. Take action now!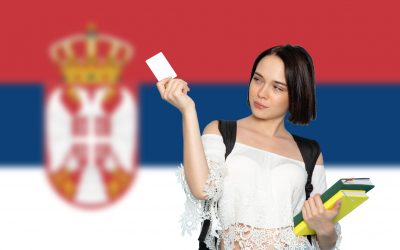 Basic Serbian Vocabulary Serbian Words and Phrases with AudiosAn important task at the beginner level Serbian language is learning new words. And building your basic Serbian vocabulary can be challenging. Especially if this is your first Slavic language. That's...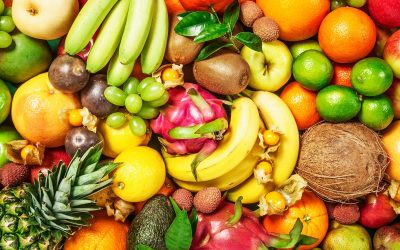 Learn names for fruits in Serbian Language: berries, citrus fruits and nuts with vivid images and native speaker audio files. Quiz!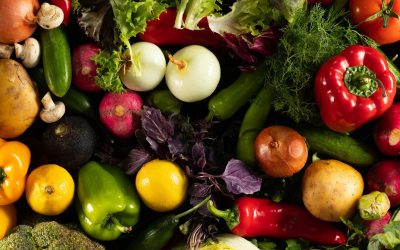 Learn words for different vegetables in Serbian language, legumes and grains. Build your vocabulary with native speaker audios, bright images and a quiz!